About Bradley Cross, Collector of Andean Textiles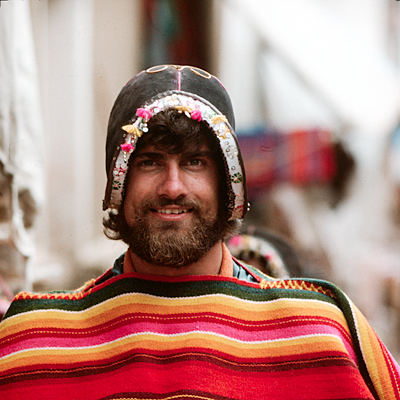 Collector and photographer Bradley Cross returned from South America to his hometown Ann Arbor, Michigan, marrying Ms. Nancy Brennan and supporting his family by producing top quality bronze bells and chimes for the past 48 years, each guaranteed for 350 years.

The Photo at the left was taken in 1976 in Tarabuco, Bolivia.

Visit Bradley's Harmony Hollow Bells site.